WrkOperate: Hospitality industry buckles up to provide a 'contact-less' experience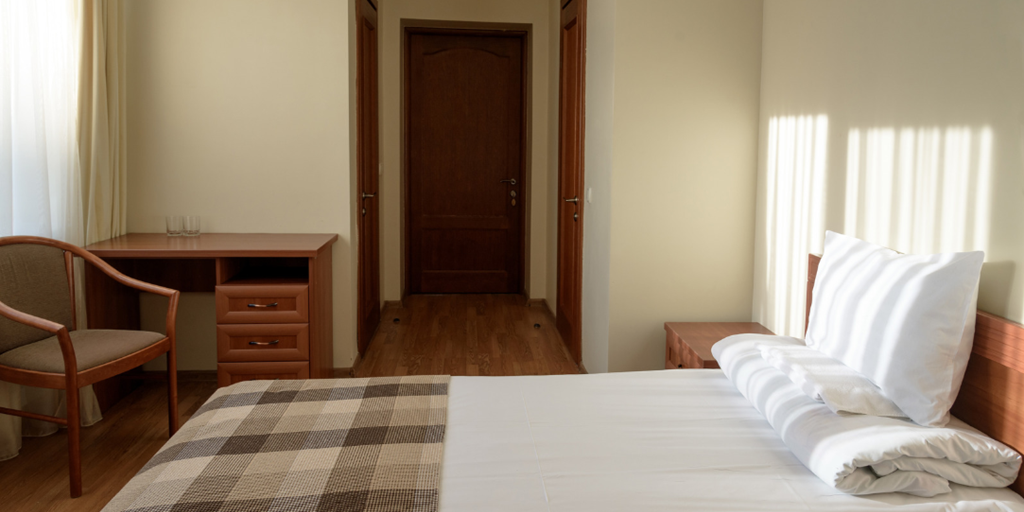 Services that made minimal human contact with humans existed even in the pre-pandemic era. But the importance and need for these services were understood after experiencing the COVID era. This period was revolutionary and transformative for not just one particular business or industry but also the world. With a large number of people locked in their houses, avoiding coming in contact with the virus, travel is at a complete standstill.
The hotel industry across the world has been crippled, what with being unable to conduct business for more than just a few months. Once this phase fades out, people will step out of their homes, but the skepticism to live elsewhere will be held on to. The fear of infection might impact people's decisions to stay at a hotel. This new phase of living a normal life needs hospitality, too, to gear themselves up and prepare a world that is based on the motto 'less contact, more hygiene.'
Although hospitality is a generic term for all hotels, not all hotels have the same touchpoints. A report by McKinsey & Company speaks about the IDEA Framework. It says that before you begin setting up your hotel for the post-COVID world, it is primarily essential to understand the core touchpoints and then find solutions for the same.
Let's take a look at how hotels can buckle up themselves for this new phase of contactless-servicing.
Implementation of PMS
At this moment of hotel transformation, the prime change that a hotel must incorporate is of accommodating Preventative Maintenance Solutions for themselves. Integrating a PMS such as WrkSpot will reduce a lot of physical touchpoints and ensure that operations are functioning smoothly. Once installed, you can manage housekeeping, front desk, maintenance, and even sales and revenue, all at the click of just a button!
Cleaning and Hygiene protocols
The fear of contracting the virus is the prime driver that will have people scurrying back home. Hotels must bear in mind to adopt new and authorized cleaning and hygiene protocols. This means more than merely changing your laundry practices. Some of these include sanitizing guest luggage at the entry point and using electrostatic spraying technology with hospital-grade disinfectants to sanitize surfaces throughout the hotel. This is a recommended protocol by the Centre for Disease Control and Prevention (CDCP) and World Health Organization (WHO) to treat known pathogens. Apart from these, all make sure that touchpoints such as door handles, bathroom fixtures, remotes and tabletops maintain sanitization and hygiene standards.
Housekeeping
Gone are the olden days of housekeeping. Welcome to the new world where housekeeping is taken care of with the help of technology. By using Cloud-based IoT (Internet of Things), AI and Property Management Systems, housekeeping can be coordinated with newly-enhanced cleanliness standards. Hotels can either reduce the housekeeping frequency or not conduct housekeeping duties within the guest rooms for the duration of their stay.
Some hotels are coming up with non-technological ways, such as self-cleaning by the guests. The guests are provided with different bags upon arrival to keep their soiled bedding, soiled towels, and trash. When this needs clearance or disposal, guests can text the hotel keeping these bags outside their rooms to be collected by the staff without even entering the room.
Contactless check-in
Undoubtedly check-ins are the first touchpoint that a guest has with the hotel, marking the beginning of their entire in-hotel experience. You can do away with the whole check-in experience by enabling guests to self-check-in through their mobiles. With the help of a PMS software, guests can also be alerted when their room is ready and grant them access to their rooms through mobile keys. All of this eliminates the need to have a reception area or a lobby area as guests can altogether bypass the front desk and simply enter their rooms.
Training of Staff
Bringing about a complete change within the hotel means that the staff working in them will need comprehensive training and skill development. They need to understand how to operate both the PMS and learn to maintain bare to minimum contact with the guests within the hotel premises. Hospitality as an industry prided on personal and customized servicing. Therefore, following the opposite protocol of maintaining distance from guests unless absolutely necessary, may take a while before it's ingrained within them. Once put to use, it will provide a worry-free experience for the guests staying at the hotel.
Conclusion
Coronavirus has upended the hospitality industry, and hoteliers worldwide are taking the help of technology to open their doors for business. Going beyond automated technology, the demand for Artificial Intelligence (AI), virtual reality (VR), chatbots, and the Internet of Things (IoT) is high. It is soon going to become a necessity for hotels looking to build a contactless world for their guests.