Technology In Hotel Rooms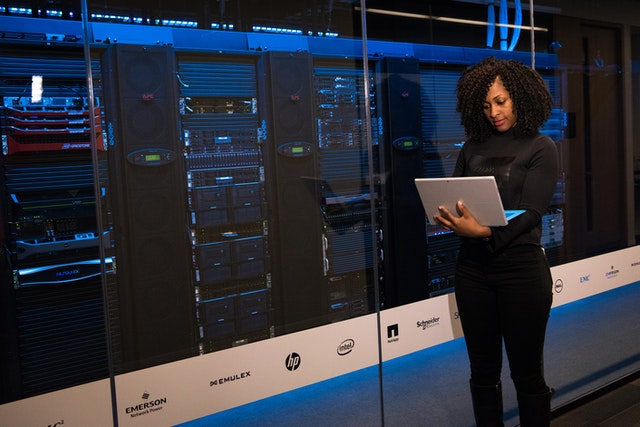 Usage of technology is now one of the most crucial elements for sectors around the world as they help to save time and increase efficiency. The hospitality industry has incorporated the use of technology in their day-to-day activities to streamline tasks resulting in customer satisfaction. Additionally, inculcating softwares helps to cut down on operational costs and the number of complaints that are received from customers.
Having a hotel management tech or a workflow management system such as WrkSpot in place has multiple benefits that are of utmost importance now more than ever. With the occurrence of the COVID-19 pandemic, it's essential to implement operations that can run without the need for physical contact with one another, right from check-ins within the hotel to taking service orders at restaurants.
Currently, there are various kinds of softwares available in the market which have replaced multiple operations that previously required physical intervention. Let's take a look at some of these.
Panic Button
Technology is constantly evolving and emerging with newer and unimaginable ways in which it can enhance human lives. One such technology that is a must for hotels and the hospitality industry as a whole, is the presence of the panic button when it comes to employee safety. According to a report by the Bureau of Labor Statistics, there is approximately 6% decrease in turnover in the hospitality industry. At many instances, it has proven to be a lifesaver when employees were harassed within the hotel premises.
IoT in hospitality
IoT refers to the network of connected objects that communicate in sync and automatically. Having IoT within hotels seemed futuristic earlier but it is a reality today. Making them a part of conducting operations within hotels can help to reduce costs and provide your guests with a better experience. IoT may be used to automate the rooms of the guests where guests use a remote to adjust lights or by connecting their mobile devices to the hotel network, can reorganize their stay using their device. This makes it possible to understand guest preferences for meals, stay requirements, and it also helps to save money because most functions are automated.
Chatbots
One of the latest additions to the technology in the hospitality industry is the chatbot service. A chatbot makes use of AI to enhance and customize the guest experience. Installing a chatbot within the hotels helps minimize physical contact as most frequently asked questions can be answered via a chatbot, it can know the guests' preferences while staying at the hotels, and it can also help sell other services within the hotel such as sauna in the spa, and so on. This helps provide them with a customized experience based on their preferences. As this is taken care of through chatbots, the staff is then left with more time on their hands to manage activities that require to be done manually.
Account Management
Investing and installing a hotel accounting technology is a must for the hotels of today. In contrast to the earlier days of administering accounts manually, a management system takes care of generating invoices and account statements, producing payslips, revenue and expense management, and so much more. Automating of routine accounting duties helps to reduce human errors and provides greater accuracy when integrated with a top-notch property management system.
Employee Retention
Employee retention is a critical issue for the hospitality industry. It is important that efforts are made to retain the employees that are leaving their jobs on account of the burden they experience due to manual tasks that could have been automated. This, due to turnovers, have an effect on the guest experience. Hotels must thus invest in technologies that help ease the burden of employees by automating certain tasks, training them to stay on top of their tasks, and the employees are in accordance with the labor-management laws.
Blockchain
Blockchain and cryptocurrency have come a long way since they were first introduced to the world. Today, these are multipurpose and used widely across sectors since they provide transparency, security, and control of electronic transactions. Hotels and vacation rental marketplaces can make use of Blockchain-based technology since it helps to manage bookings and can help offer services at a lower cost than other industries.
Conclusion
Inculcating technologies within the daily workings of hotels is a must for the guests of today and future young travellers. Having an all-in-one property management system helps to eliminate the worries of having to look for multiple forms of technology. WrkSpot is one such property management system that is created with the aim to simplify hotel operations to turn hotels into smart properties. With a focus on compliance and employee engagement, WrkSpot is an ecosystem that helps empower teams to run the hotel better.