Managing Overtime for Hotel Workers to Improve Payroll Efficiency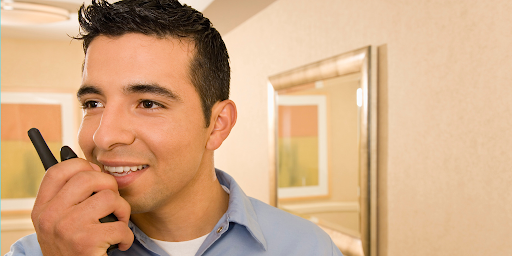 The cost of labor is a hotel's single largest variable cost. How you manage your staff can increase or decrease those costs, so your operations management directly positively (or negatively) affects your margins. To complicate matters, COVID has definitely made its mark on hotel staffing, with hotels struggling to rehire as occupancy rates return to normal.
For many hotels, this means staff is asked to work multiple roles that may have varying pay rates, and staff is more frequently asked to work overtime (OT) or slip OT in without managers having the chance to avoid those costs.
Smart Tech for Hotel Management
Next-generation hotel operations management software helps you manage operations based on real-time information. Such software can set more accurate budget priorities and helps you be more strategic by using forecasted numbers such as occupancy rates. Smart hotel software can allow you to pull such data together in a single view to help you better manage labor costs on a daily, and, where necessary, a case-by-case, basis.
Smart technology allows you to consistently manage human capital while paying attention to a shifting economic landscape. It enables you to plan for the future and respond to the disruptions of the moment with a more agile and resilient approach. Managing labor costs becomes a tremendous opportunity when paired with solutions such as artificial intelligence (AI), the internet of things (IoT), and mobile Software-as-a-service (SaaS).
Deliver More Efficient Hotel Management
Robust hotel management solutions should provide real-time alerts when OT is being worked or requested, so you can manage staff time more effectively. Your solution should also set parameters that do not allow early clock-ins, and provide detailed analytics on time clock behavior.
Paying for OT hours can be inefficient and wasteful. To maximize profits, you must streamline business decisions and automate processes wherever possible. Delivering that efficiency is made possible with smart technology and a more integrated approach to daily business operations.
Greater Visibility to Manage Labor More Efficiently
Let's face it, you will be back up to your former occupancy rates before you will be able to find and train enough staff. You will have to do more with less, and the right supportive technology can help you find that balance.
Your labor costs will always be the single most variable cost you face, but through advanced hotel management solutions, you can access more data points–historical and real-time–making your scheduling more strategic to avoid unnecessary high costs.. You can also see where every staff member is on your property at any given time and access business intelligence to make the most cost-effective and economic decisions with every worker, on every team, at any time of day or night.
Improve Training and Retention
Implementing hotel management solutions that integrate with smart technologies also allows your organization to deliver better employee training, create a safer work environment, and enforce contactless in-room tipping, leading to better employee retention and lower turnover rates. Hotels experience some of the highest burn and churn rates of any industry. Delivering more efficient and economical operations leads to numerous benefits for workers, supporting a more dynamic and competitive business.
It's more challenging than ever to secure and retain qualified staff members. Many hotel organizations are struggling to maintain quality while also leading to more cost-effective and profitable operations. The key to overcoming these hurdles is to implement an organizational culture driven by smart technology and constantly reach for greater heights and better quality outcomes across all your teams.
As labor costs continue to soar, the key to containing costs and driving profitability is implementing data-driven decision-making. Your next-generation hotel management solution starts here.