Implementing Smart Technology to Enhance Security and Minimize Risk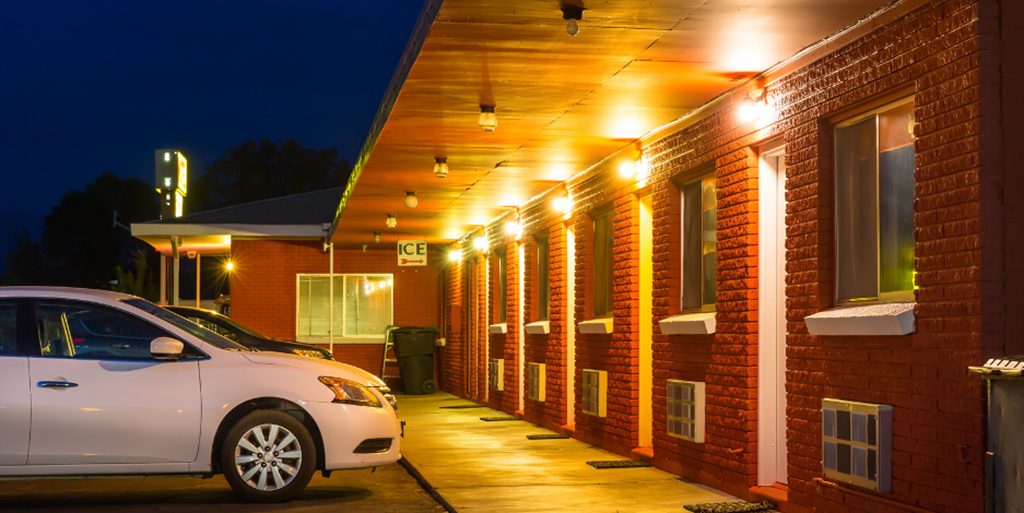 New safety standards are being enacted across the hospitality industry. Legislation is expanding at the local, state, and federal levels in response to escalating situations that endanger guests, hotel staff, and the general public. Hotels are responding with a renewed focus on hotel security, involving better systems to ensure guest and employee safety on-site.
The hotel industry is built on providing positive guest experiences, but must balance that with safety measures. This is where smart hotel management technology can help. Smart technology can help reduce risk in hotel operations, without adding staff or more overhead.
Before the pandemic, industry analysts and media outlets illustrated the disproportionately dangerous work environment facing hospitality staff. One study revealed that as many as 78% of hospitality personnel report they have been victims of sexual harassment or assault. These serious incidents (and subsequent publicity) have hotels responding to protect their employees, properties, and brands with enhanced safety and security procedures and technologies.
Smart Technology Creates Safer Environments
Since the pandemic, hotels are developing enhanced safety procedures that increase safety and hygiene standards and create an environment in which guests and staff feel safe. But there is more work to be done.
The answer to addressing all of these issues while enhancing employee retention and driving profitability is implementing a modern enterprise hotel security solution. Today, with artificial intelligence (AI), a connected internet of things (IoT), and mobile cloud-powered Software-as-a-Service (SaaS), you can find a solution that is cost-effective and delivers your security targets.

Protecting Guests and Staff with Panic Buttons
Technologies ensuring staff safety have evolved significantly. Many hotel brands have implemented next-generation panic button solutions to ensure that vulnerable staff members always have access to help should a dangerous situation arise. By combining a panic button with the real-time visibility provided by smart technologies such as augmented reality, your teams can see where employees are and respond to issues faster.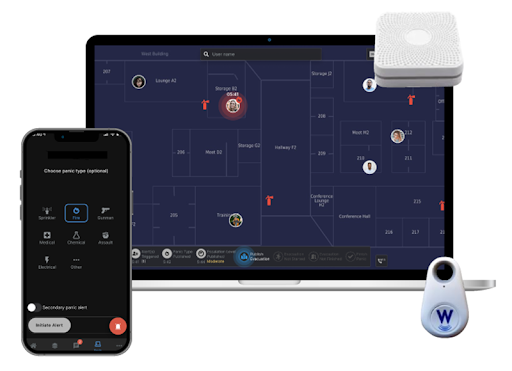 (Above) WrkSpot System: Panic and real-time location tracking shown.
Panic buttons are currently a legal requirement in California, Florida, Illinois, New Jersey, New York, and Washington. In these states, hotels must provide panic buttons to their employees at no cost. There are several solutions on the market. However, for the tools to be effective, the management must also create an environment where someone is actually monitoring and ACTING on the information so they can help an at-risk worker.
As panic buttons continue to become more popular and even required, consider implementing a new solution that will upgrade your security technology stack. UNITE HERE advocate Rachel Gumpert explains:
"Panic buttons, or safety buttons, are useful in that they are a real-time lifeline for women who work alone. It can be used in the case of a sexual assault or harassment, and in other dangerous situations, like if a worker finds a guest who has highly dangerous or illegal materials in their hotel room."


5-Star Promise for Employee Safety Devices (ESDs)
Nearly 60 hotel industry companies have agreed to participate in the American Hotel & Lodging Association's 5-Star Promise to ensure their housekeeping teams and service staff have access to panic buttons. This plan promises to ensure that more than 1.2 million employees receive employee safety devices with expectations to meet targets as soon as 2022.
Complying with the 5-Star Promise ensures that safety and security measures will be put in place faster, leading to a much more supported environment for your workers when a hostile or dangerous situation unfolds on your property. Addressing employee safety leads to higher staff retention and more profitable and economical operations. Smart technology ignites this possibility of a safer and more profitable hotel operation.
Improve and Automate Hotel Operations
We live in a risky world, and the global pandemic has upped the ante in ensuring guest and employee health and safety. It is essential to develop better standard operating procedures and quality standards, and to implement technologies that will ensure your hotel operations are as safe as they can be—smart technology is a key to creating this culture of continuous improvement.
WrkSpot is an advanced smart technology solution that incorporates the latest tech capabilities to improve and automate your hotel operations. Our platform combines hotel, labor, and risk & compliance management to help you drive better safety outcomes as well as improve employee retention and meet your business goals.