Implementing Americans with Disabilities Act (ADA) in hotel operations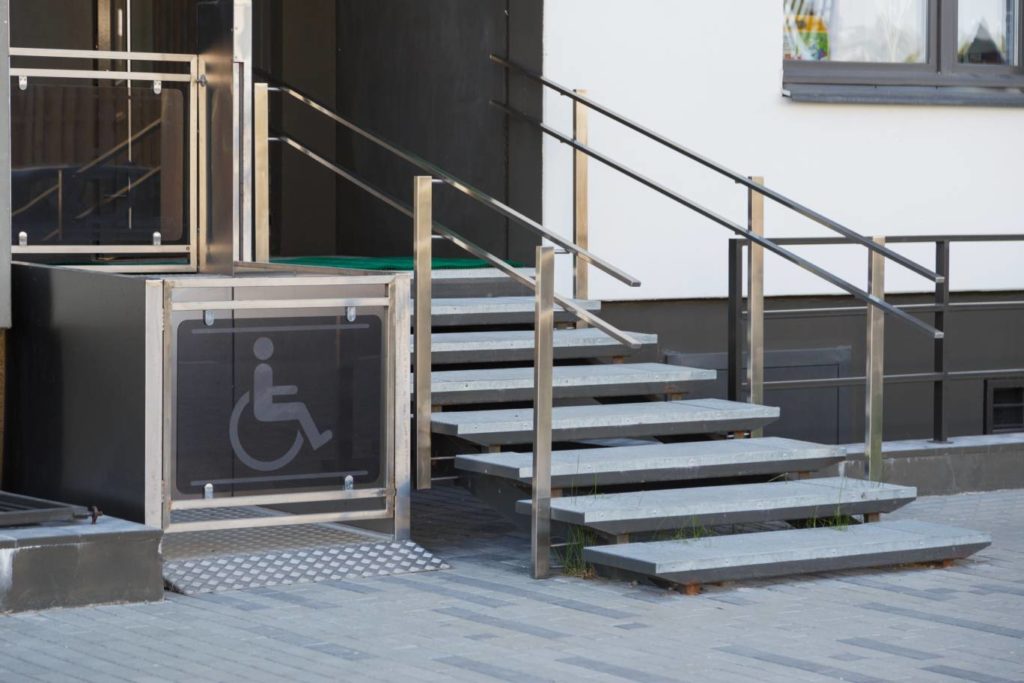 An article in the New York Law Journal speaks of the Seyfarth Report for 2019, the findings of which state that yet another year created a record for ADA Title III lawsuits. The ADA Title III prohibits disability-based discrimination in places of public accommodation such as restaurants, movie theatres and schools, etc. New York, alone contributed 2,635 of the total reports filed nationwide. With rules and regulations provided by the American Disabilities Act (ADA), the numbers ought to have reduced over the years. The result, however, has been quite the contrary.
Today, as we stand at the peak of technology and make the lives of those being serviced at hotels better, there should be an ease in the way the disabled are treated. More than 50 million Americans have disabilities, out of which nearly 18% of the population are potential customers for the hotel industry.
Despite the act being established, the staff servicing in these properties aren't well versed about their role with the disabled, the kinds of fears that the disabled have, displaying awkwardness when confronting them, and have preconceptions or misconceptions. A lack of understanding is equivalent to having little to no knowledge. However, is this really how they are supposed to function?
The ADA implementation in hotel operations
The ADA act comprises five sections in the form of Titles ranging from I-V. These Titles individually provide regulations regarding employment, public services, accommodations, telecommunications, and miscellaneous duties for hotels. As the owner or manager of the hotel, making physical site inspections to audit and ensuring that the property is compliant to the state and federal laws are few of the prime responsibilities.
Ignorance of regulations or instances where ADA hasn't been complied with, brings heavy fines for the hotel involved. This then displays the hotel as inconsiderate and ignorant, which affects the revenue and reputation.
Some crucial regulations to be to incorporated in the operations for the disabled:
For newly built properties, hoteliers must provide basic amenities that can aid the disabled throughout their stay in the hotel. These include parking facilities, swimming pool lifts, check-in counters for wheelchair-accessible public entrances, pathways, ramps and/or lifts and restrooms.

For old properties, ensuring the stability of fixtures, placement of pieces of equipment, right angles that provide maximum accessibility are a must-check.

In recent times, most customers prefer a digital visit before actually visiting the hotel. Therefore, ensure that the content you put out on your website displays accurate ADA features being offered at your hotel. Also, make sure your online reservation systems are regulated and mobile applications are ADA compliant. Avoid sharing information that can be misleading or false since that can lead to a lawsuit. For example, in California, people with disabilities can question the validity of all kinds of barriers being displayed at the hotel without actually stepping into the premise. Such situations can be a perfect reason that plaintiffs and their lawyers might use to raise ADA lawsuits. This creates a perfect storm for "serial plaintiffs" and their lawyers to survive off of the settlements from ADA lawsuits.
Besides these, the ADA has published new lodging facilities, which you can find here.
Methods to implement ADA
Technology has advanced to the extent that it provides facilities to the disabled that takes them from point A to point B. Today there are software applications like Wrkspot that come with built-in features to ensure that the hotels operate keeping ADA in mind. Wrkspot excels at upgrading your properties to be ADA compliant by taking care of signage issues, parking maintenance, being aware of ADA titles, training the management to act responsibly, and conducting ADA violation checks. Such a software, when used for hotel operations, can massively help to avoid lawsuits.
Another way is the one found by Mr. Peter Slatin, co-founder of the Slatin Media Group, which is the provision of education and training to communicate with disabled customers in compliance with the ADA. Their educational program focuses on providing communication skills for serving guests who are visually-challenged, or have hearing or moving disabilities. They aim to provide a positive and complaint-free experience for such people. Hotels are expected to meet codes for safety and physical accessibility. But the real question is, how many are actually following these norms?
Conclusion
As an owner or a manager of a property, it is your responsibility to understand ADA compliances and its impact on the hotel facilities. Once understood, you must ensure that these are implemented and checked regularly. Your current and the future workforce, too, consists of millennials who need to adhere to ADA compliances. Therefore, it is crucial that as part of the management looking after the property you implement the act, so that the employees emulate it further. Hotels want to bring in these improvements but they must first be willing to do so.