The Holistic Approach To Run Your Hotel Operations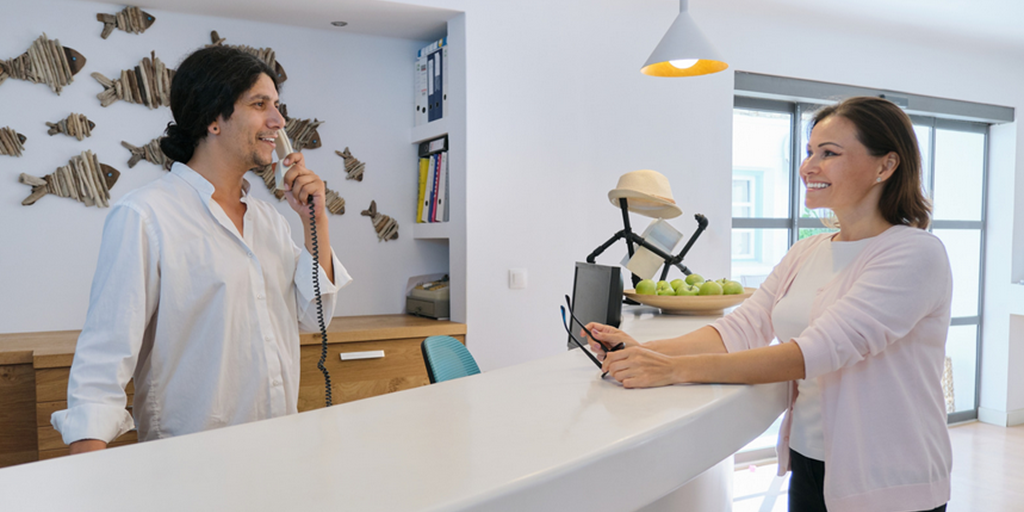 Hotels rely on people. On the employees who maintain them and the guests who stay at them. This industry is one that is contingent on the happiness and satisfaction of those who are a part of it. In a manner of trust, workers and guests depend on executives and leaders to ensure proper treatment, accountability, and safety and vice versa, executives and leaders need their employees to be reliable and cooperative.
But what if I told you that hoteliers were losing $30 billion dollars annually from worker's compensation insurance fraud? Or that ADA Compliance / OSHA compliance lawsuits are costing hoteliers hundreds of thousands of dollars each?
One can argue as much as they want the fault of one side or the other, but the reality is, it's a systematic issue that, unless resolved, will continue to harm both sides in a vicious cycle of injuries and lawsuits.
And that's where we come in as a Hotel Management Software. WrkSpot is a holistic, end-to-end, comprehensive hotel management platform designed to minimize problems and maximize effectiveness.
Our systems have a deep focus on compliance, making sure that the working environment is as safe as possible to prevent unexpected accidents before they occur. With the help of artificial intelligence, I.o.T., blockchain, and advanced analytic support, our software is one-of-a-kind, and the first to be all-inclusive.
WrkSpot utilizes three unique pillars that are meant to help you in the most effective way possible. We refer to these pillars as: WrkShield, WrkEngage and WrkOperate. In other words, hotel compliance, employee involvement, and staff management. WrkSpot has the ability to transform your hotel into a smart hotel that is best suited to aid your staff and your guests.
Today especially, there is nothing more important than safety. The hotel industry is now, more than ever, reeling under the pressure of tremendous challenges – COVID 19, human trafficking, sexual harassment, cybersecurity issues and innumerable lawsuits that deal with worker health and safety.
Wrkspot is here to set a new standard in the hotel industry. We aim to shift the focus from numbers and technology to people. As hotel industry regulations undergo more and more changes to protect staff and guests, it is often difficult to keep up with them. We recognise that it is a huge undertaking for operators to constantly stay current and compliant, which is why WrkSpot's priority is to make it as easy and fast as possible to do so.
With WrkSpot's advanced alert engine, WrkShield, we protect you from policy and regulation infringements before they even have a chance to happen. WrkShield covers more than 30 of the most common compliance regulations, including meal break, rest break, and overtime, along with many preventative workflows and best practices, and is constantly being updated to assess and ensure hotels are in-line with the latest compliance laws.
WrkShield also includes easy-to-use digital features, like document management with electronic signatures, AI-enabled smart scan, and a sophisticated, multilingual training platform.
And that is just one part of the WrkSpot system. There is so much more we can offer, and so much more we can do to prevent your hotel from being a part of that $30 billion.
So let us partner together and transform the landscape of the hospitality industry, one prevented accident, one safer employee, one happier guest, one better hotel at a time.